Handmade Miso & Salt Koji (mold made from rice) Making Experience
Handmade miso & salt koji making experience by the owner of the koji shop♪

Let's make miso with a gentle sweetness using a lot of koji♪
Cooking may be fun with salt koji!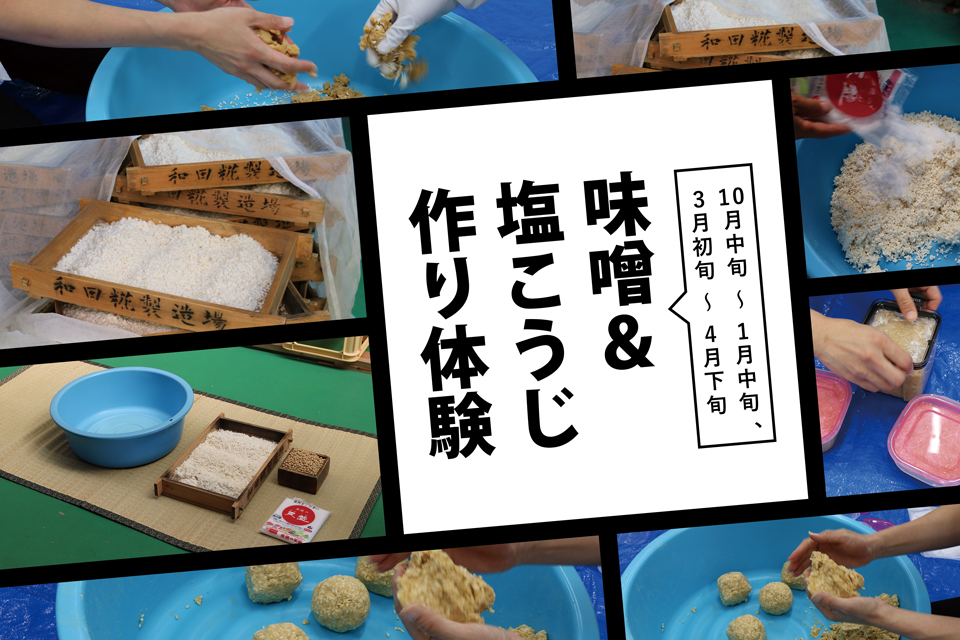 Details of the experience
01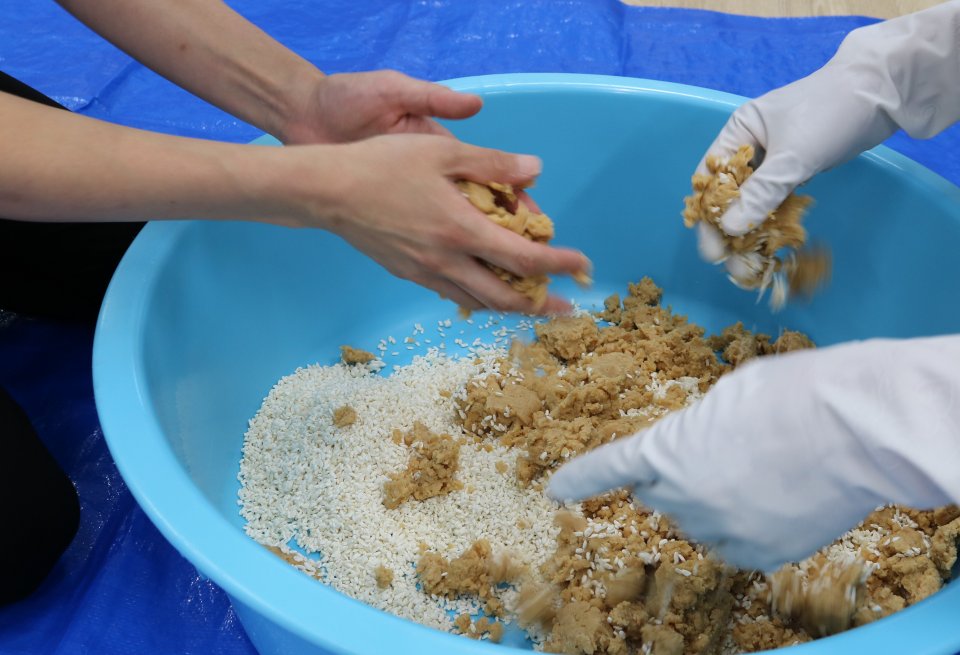 Wash and disinfect your hands.
Under the guidance of the master, add the soybean and koji broth to the ingredients (soybean, jiuqu, salt), mix and knead.

02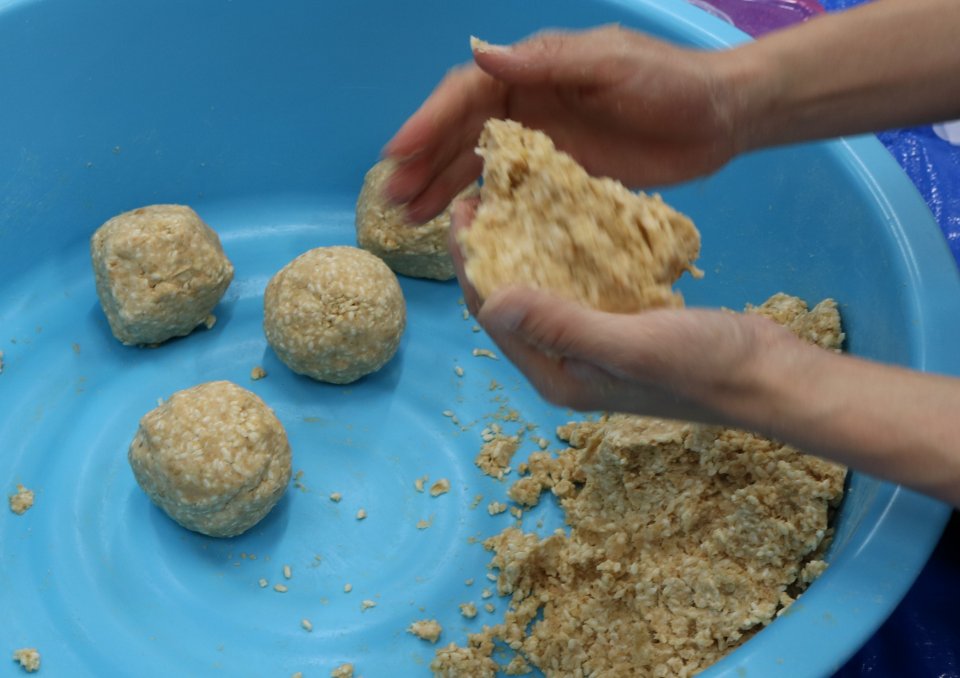 After mixing well, divide into equal parts.
Mold it to one size larger than a baseball ball.

03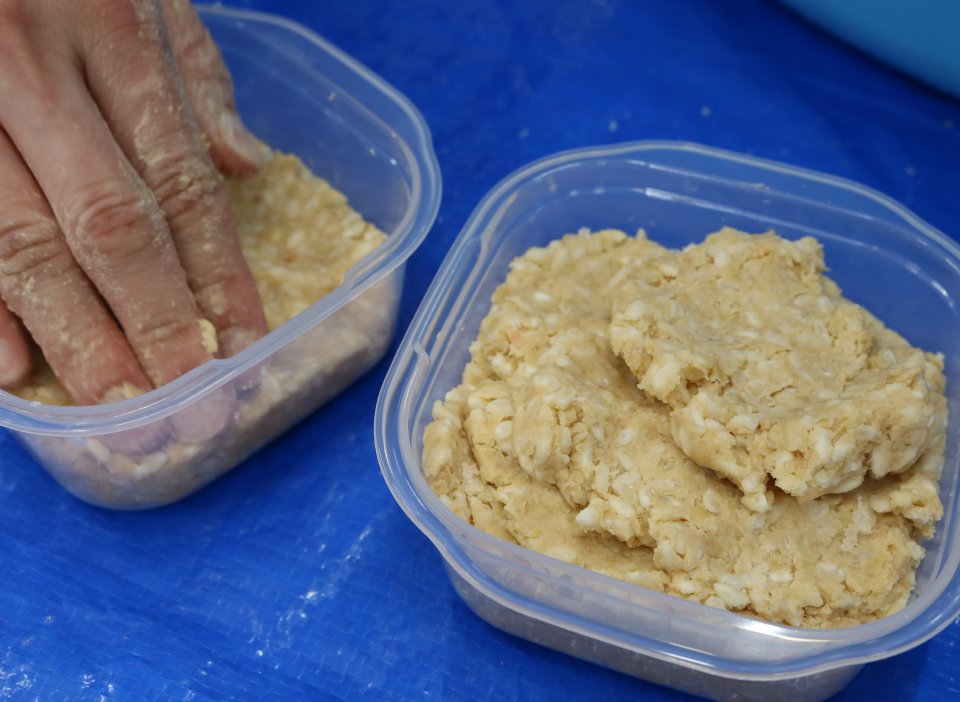 Spray alchol and put salt on the bottom of the container you brought.
The ball-shaped miso is squeezed to push out the air.

04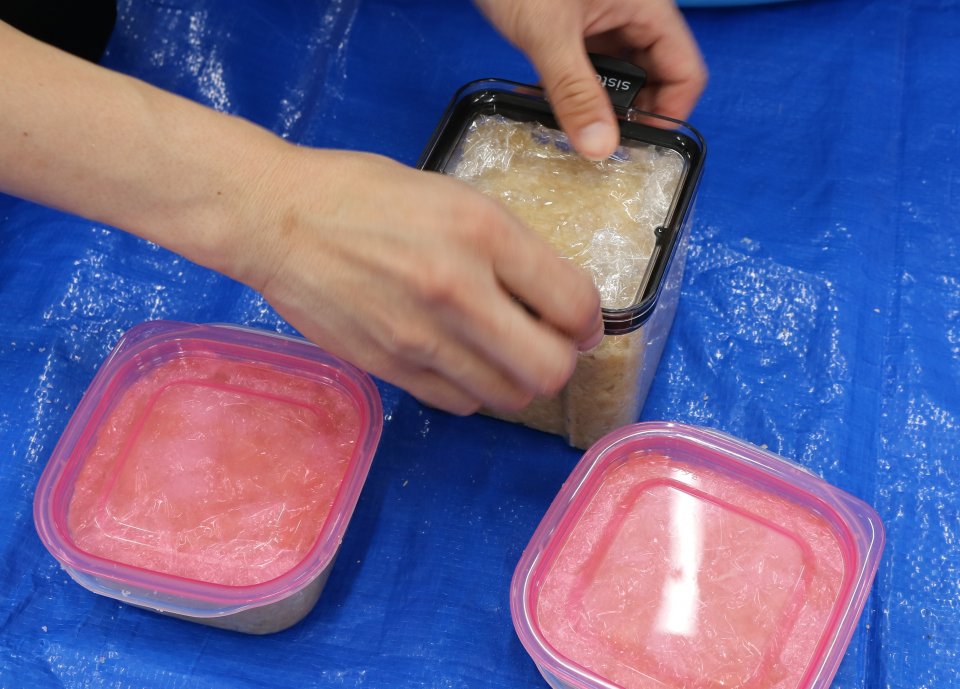 Flatten the surface, lightly sprinkle salt to prevent from the mold and coming into contact with the air, cover it with plastic wrap, and cover it with a lid.
※If you have a towel you brought with you, you can seal it tight by putting the towel between the wrap and the lid.

If you store it at room temperature for about 6 months, you will have a handmade miso♪

05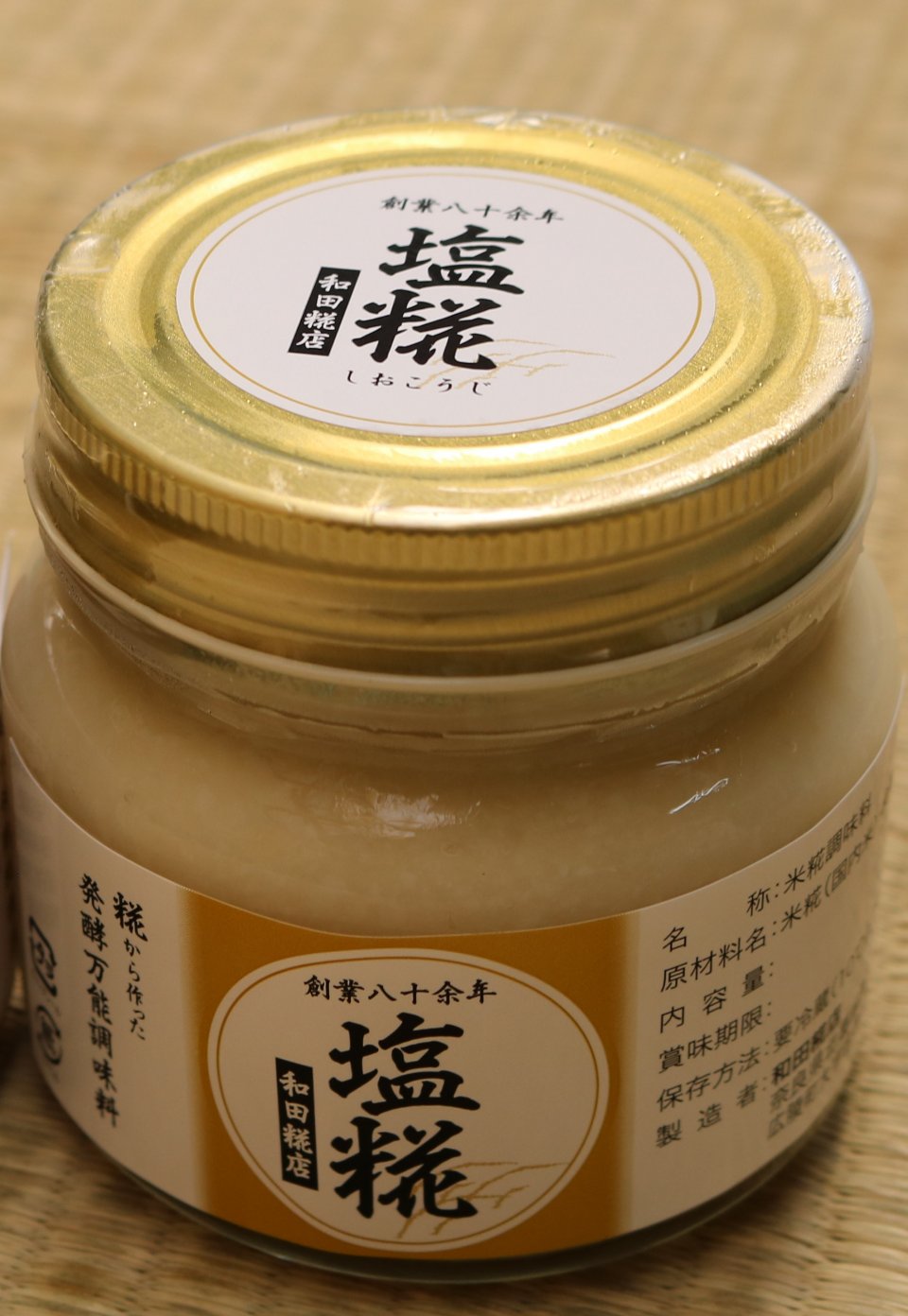 After making miso, make salt koji ♪
It's very easy to make, pack it in the prepared bottle and take it home!
Experience data
Time required

30 minutes~

Capacity

2 to 10 people

Fee

2800 yen (miso 1.5kg・salt koji 500g)

About reservation

Need a reservation 3 days before the experience

Parking Lot
Experience location
Nara Ikaruga Tourism Waikaru
1-6-30 Horyuji-higashi ,Ikaruga-cho,Ikoma-gun,Nara

TEL0745-75-8055
9:00~18:00
Regular holiday / Wednesday