About Nara Ikaruga Tourism
Waikaru
Nara Ikaruga Tourism Waikaru is a tour desk that disseminates information on Nara and Ikaruga, as well as selling related products and offering tourist information.
"Waikaru" is a newly coined word that combines "wa" (which can mean "Japan," "peace and harmony," and "circle," and "ikaru" (a bird, the grosbeak, and part of the regional name Ikaruga), and conveys hopes for the "peace and harmony" of the region.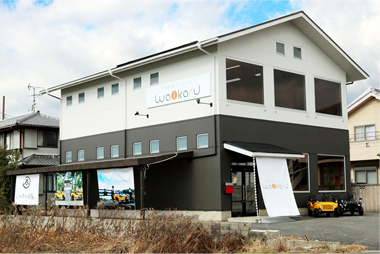 ACCESS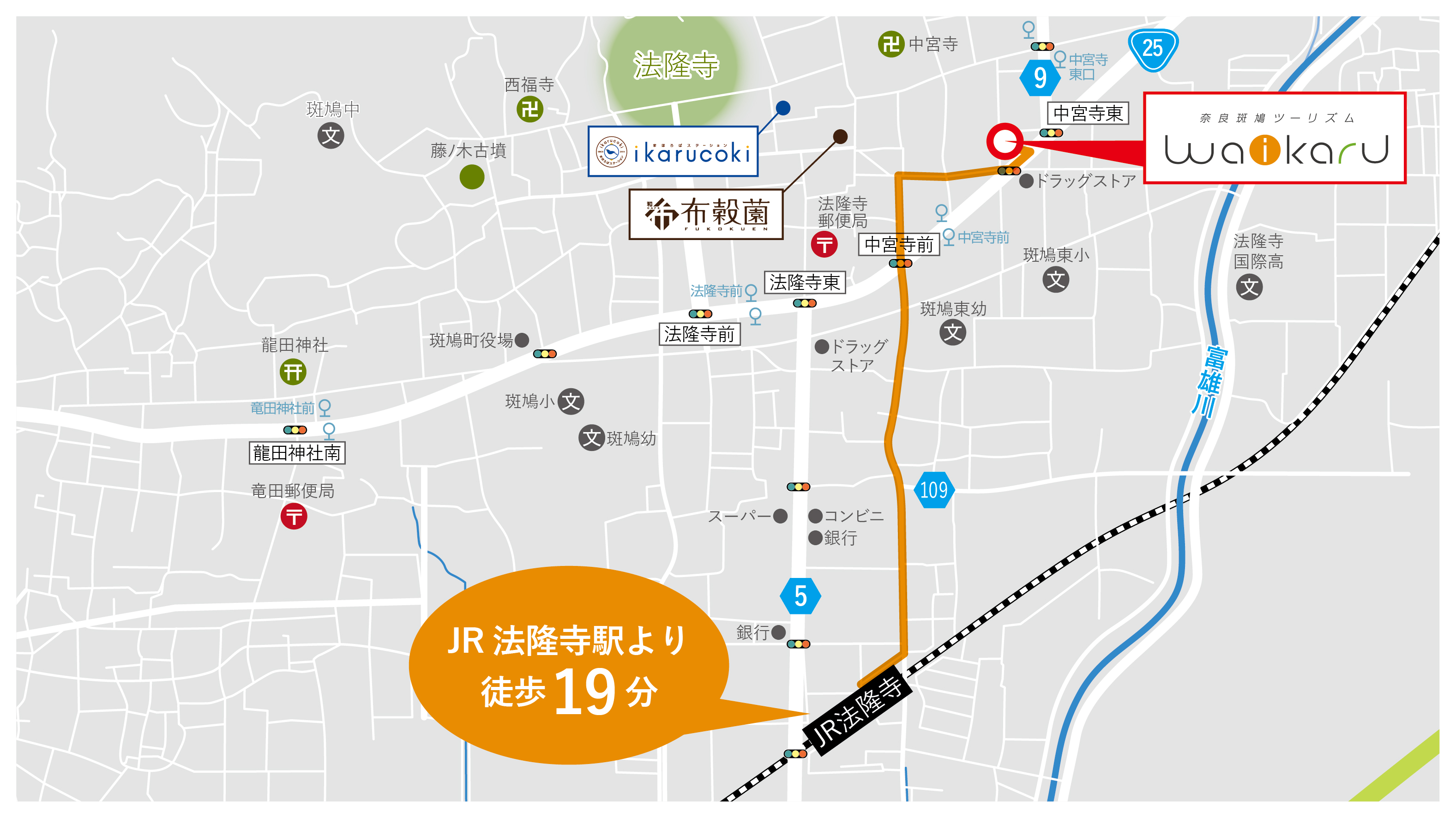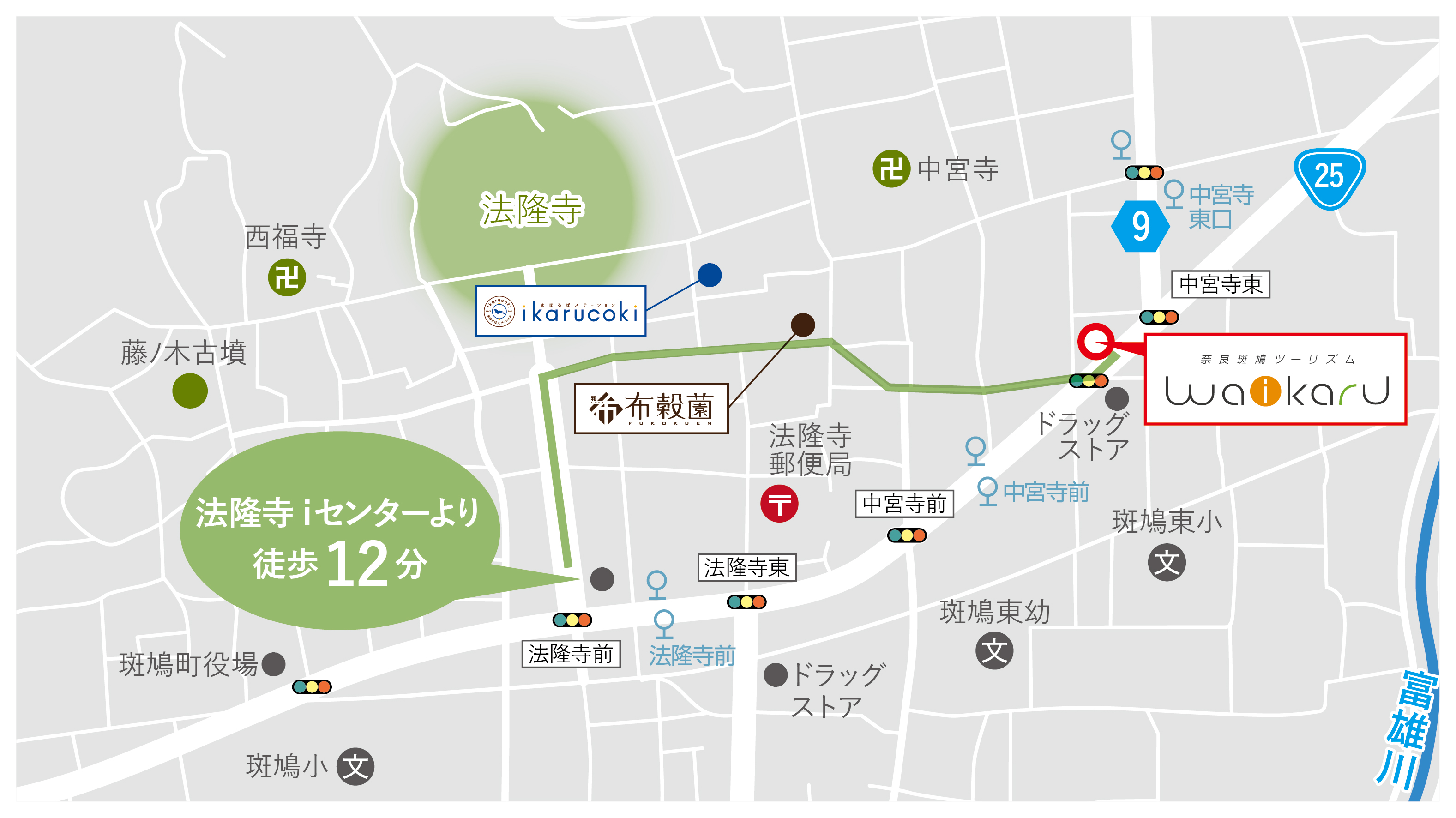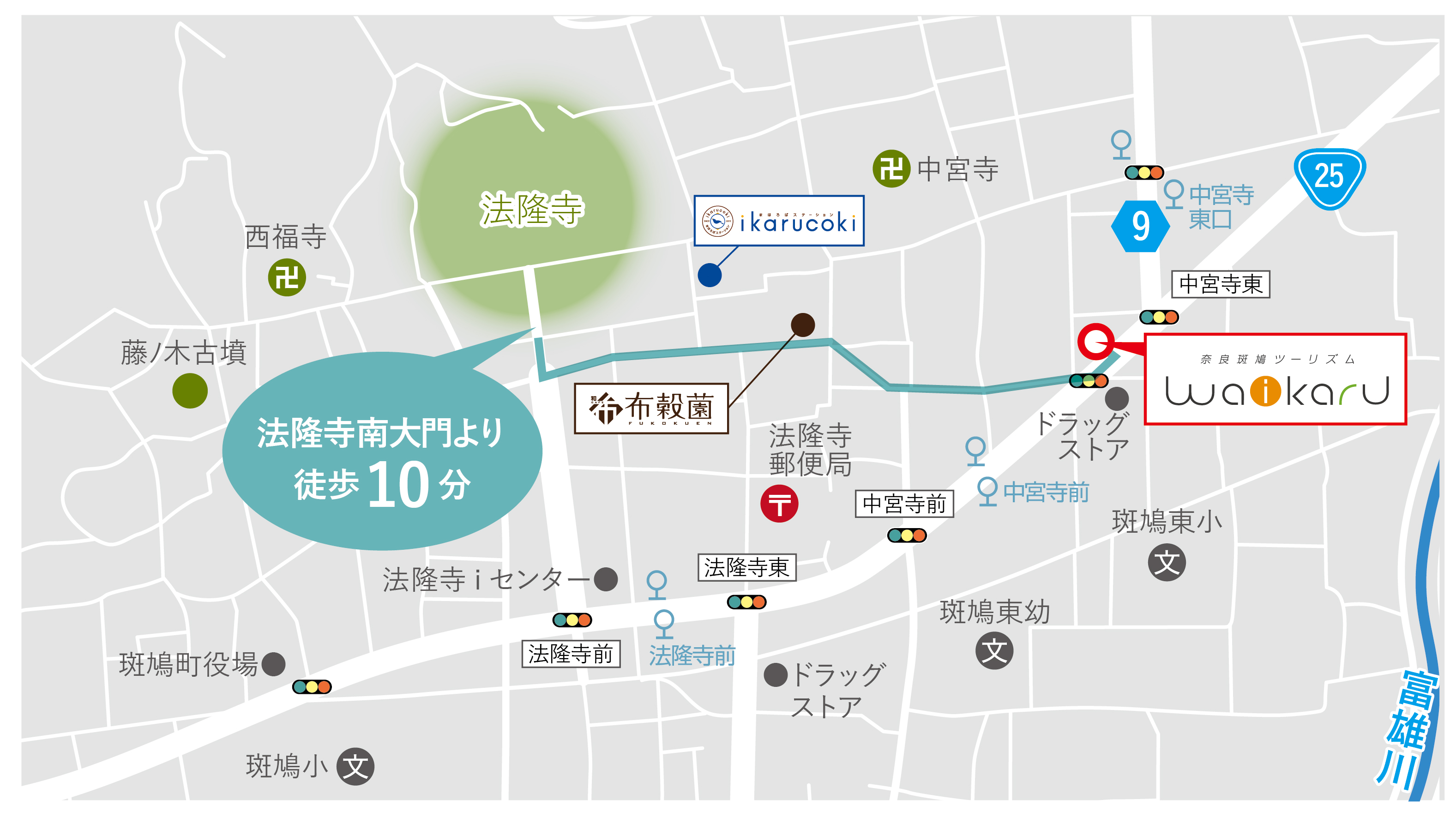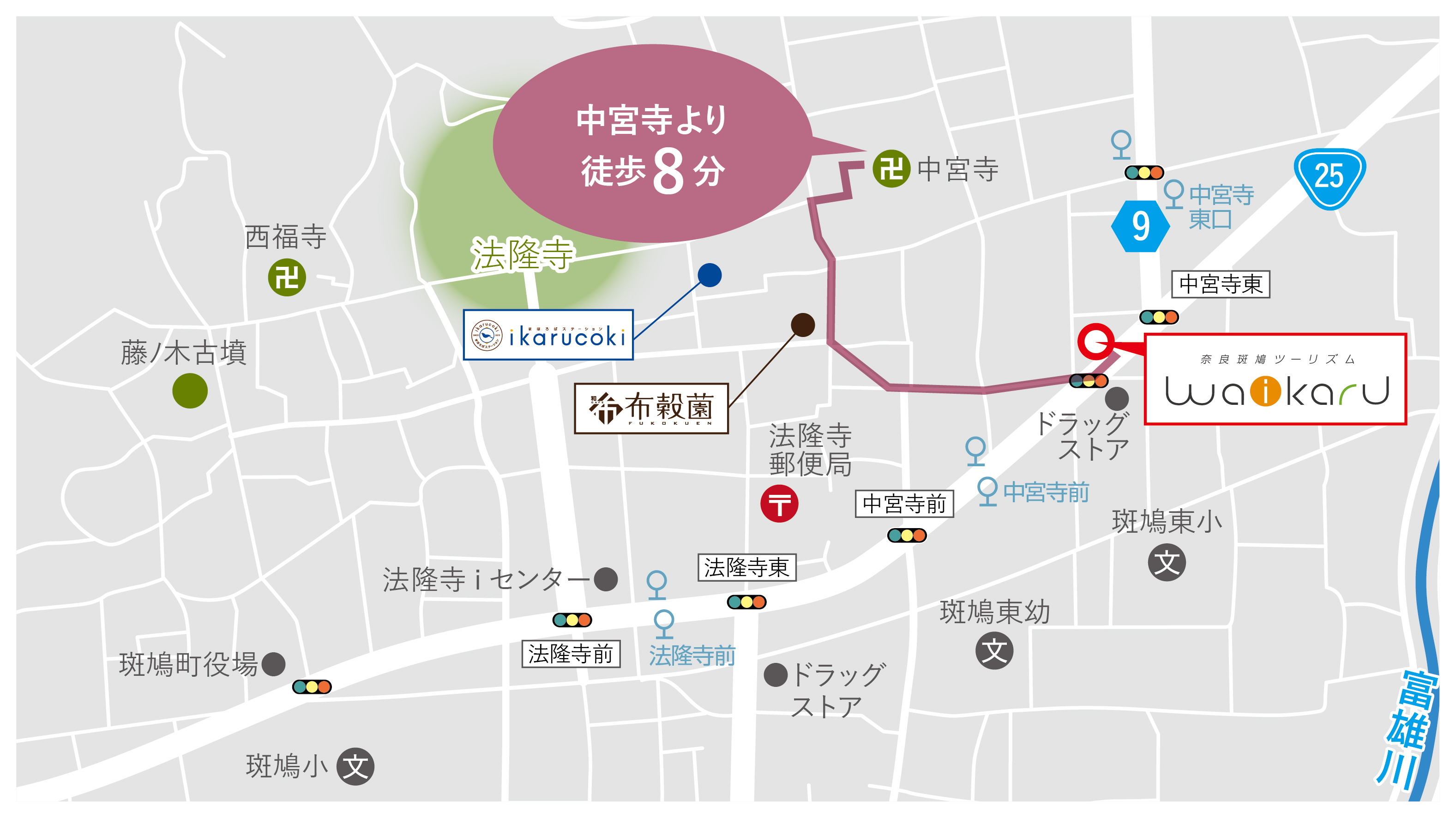 1-6-30, Horyuji Higashi, Ikoma Gun Ikaruga Cho, Nara Ken, 636-0112, Japan
Directions from Horyuji Station
After leaving the ticket gate, head toward the north exit and go down the stairs you see straight ahead.
From the station, walk along the tracks and turn left when the road ends. From here, walk along the road for a while.
Go straight ahead at the traffic light.
Go straight at the Chuguji-mae intersection.
Turn right when the road comes to an end.
Go straight ahead at the intersection and you will see Waikaru on your left.
ABOUT US
Operating company
Ikaruga Sangyo Co., Ltd.
Business content
Tourist Business
Adress
1-6-30 Horyuji-higashi, Ikaruga-cho, Ikoma-gun, Nara, 636-0112
TEL
0745-75-8055
FAX
0745-75-8056
E-mail
waikaru.ikaruga@gmail.com
About personal information handling
Waikaru places the highest priority on protecting users' privacy regarding personal information they provide.
Personal information provided (such as name, address, e-mail address, gender, telephone number, etc.) will be carefully handled and will not be used for any purpose other than conducting necessary business as stated.
We also take strict measures to prevent leakage of personal information.
TEL0745-75-8055
9:00~18:00
Regular holiday / Wednesday